WELCOME TO THE WORLD OF ANYLINQ
KENNIS INNOVATIE DISCUSSIE INSIGHTS
Infra & Cloud bij overheden
Een eigen cloud voor de overheid: toekomstmuziek of een actuele oplossing?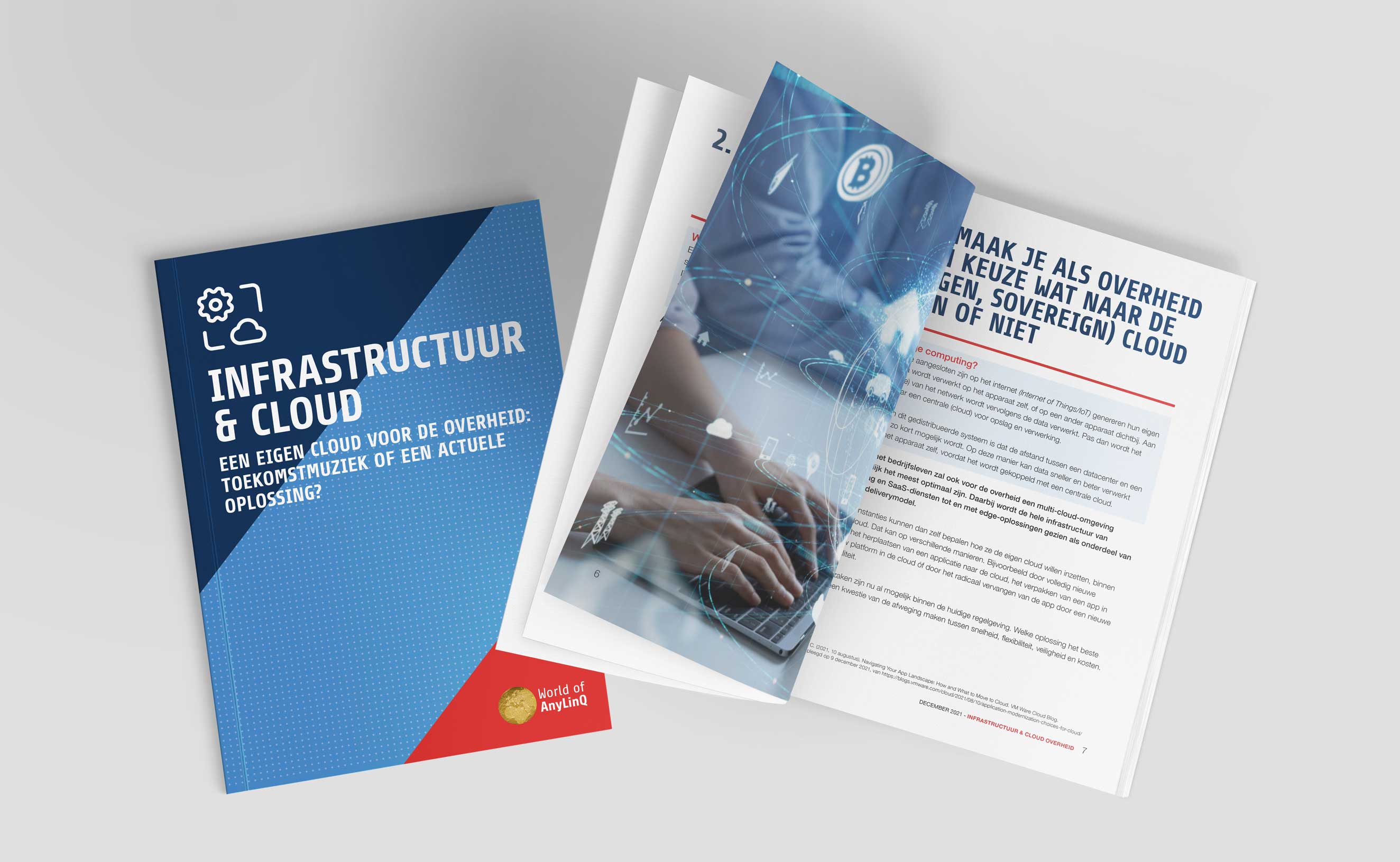 In deze whitepaper lees je de antwoorden op vragen als:
Wat kan (een eigen) cloud betekenen voor de overheid?
Hoe maakt de overheid een keuze wat wel en wat niet in de (eigen) cloud kan?
Wat zijn de mitsen en maren van de cloud?
Download nu de whitepaper
Volg de discussie van topprofessionals over Infra & Cloud bij de overheid
Is de overheid te afwachtend als het gaat over de cloud en wordt de kloof met het bedrijfsleven daardoor groter? Of moet er veel beter worden afgewogen wát er wel en niet naar de cloud kan? Professionals uit de sector gaan over deze onderwerpen (en meer) in discussie aan de round table.